Creative art ideas – Roland Roberge
Acrylic Art, Contemporary Art, Geometric Art
Born in 1945 Roland Roberge came of age during a major shift in modern contemporary art. His work reflects a broad range of influences and techniques. Primarily self-taught he demonstrated independence in both style and subjects. Roberge owned a newspaper delivery company in the 70's, a nightclub in the 80's, and was an avid day trader in the 90's.
He shifted his focus towards painting, sculpture, and poetry after purchasing his Italianate home outside of Hartford, Connecticut in 1997 which he used as an art studio and haven. Spending his days trading on the stock market, he would work tirelessly at night to explore his own creative endeavors. Roland Roberge's work is often acrylic art as well as geometric art shapes and details.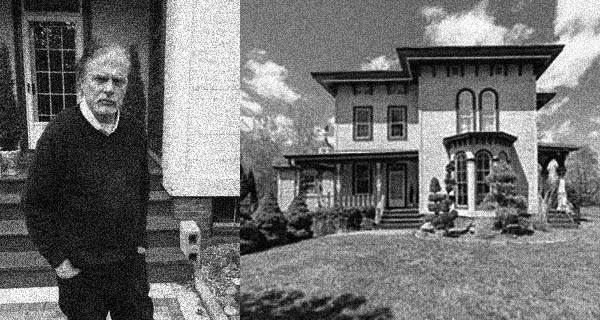 Eventually, in 2005 his pursuit of art lead him to New York, living in Hell's Kitchen he immersed himself in the art world visiting museums and galleries, getting inspiration, and gaining exposure for his work. Returning to Connecticut in 2012 with a vision for a new body of work and a book of poetry he continued to paint, sculpt, and write passionately until his death in 2020.
His style is characterized by dense pattern work and fearless use of color. Electric colors are separated by gestural black brushstrokes making his paintings reminiscent of stained glass windows. His pieces such as "Ode To (Frank)Stella" and "Mother and Child" show great adoration for the modern masters whose work he saw firsthand while living in New York.