About Adrian Wong Shue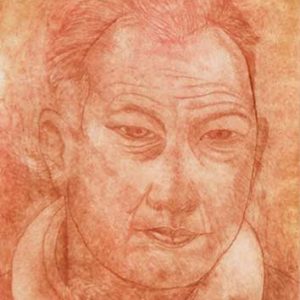 Adrian Wong Shue was born on the Caribbean island of Jamaica in 1952. During the 1960s, he studied painting and drawing at Kingston College. Vocational training during his secondary school years included a period of study with a private tutor who taught a traditional Chinese drawing technique with the use of calligraphy brushes and charcoal powder.
For much of the 1970s, the artist worked primarily on drawings and produced paintings on paper using a combination of watercolor and ink. For Wong Shue, the life of the artist is a two-fold issue. His personal belief is that, "The artist creates the art, and the art creates the artist." This philosophy enables him to approach the creation of his artwork with complete freedom from the conventional restraints which too often restrict the artist. The result is a style of painting combining several mediums at once to achieve a look that is both timeless and very contemporary.
In the fall of 1980, the artist moved to California and set up a studio in Los Angeles. Between 1981 and 1985, he joined various artist organizations and immersed himself in the activities of this newly found community of artists. His contact and close interaction with foreign artists, particularly Chinese expatriates, soon had a profound, yet significant, influence on the development of his painting style. By 1987, the artist's paintings had advanced with more than enough appeal to land him a contract with a publisher and art dealer.
At the Los Angeles Contemporary Artists Association, which was an organization founded by Peggy Guggenheim to benefit beginning working artists, Adrian Wong Shue participated in his first group exhibitions showing his early works.