About Rod Frederick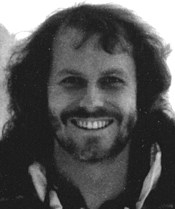 Rod was born in Salem, Oregon, Rod Frederick's childhood camping trips provided a love of the wilderness & wildlife that has increased greatly over the years. His love of observing animals in the wild as he equally loves the chance to return to his studio and paint them.
Rod Frederick majored in art and minored in biology at Willamette University. His formal training gave him the technical skills; his experiences in the wilderness give him the ideas and his natural talent allows him to compose dramatic, realistic art, prints, and posters.
Whether viewing a wide panoramic vista or a detailed portrait of one of nature's tiny creatures, you'll experience that feeling of being there, observing the scene yourself and feeling just as the artist felt when the vision unfolded for him.