— Paris! an original Acrylic painting on canvas by Peter Daniels —
Artist – Painter – Sculptor – Actor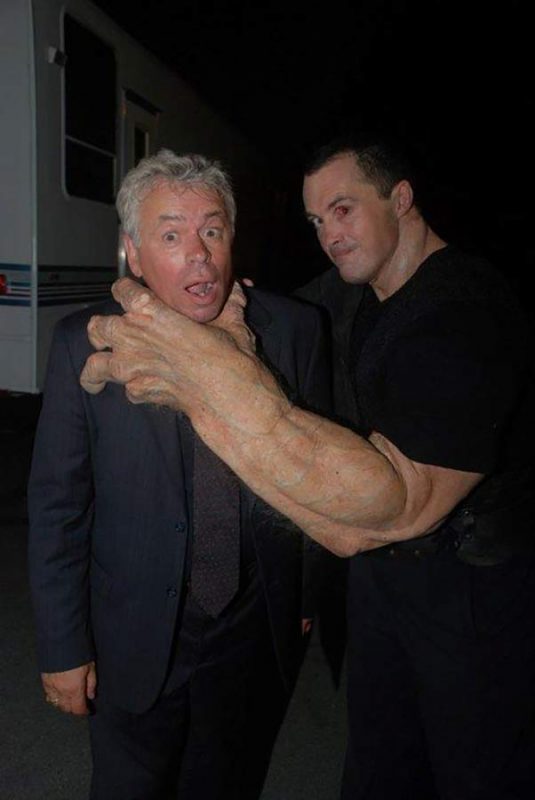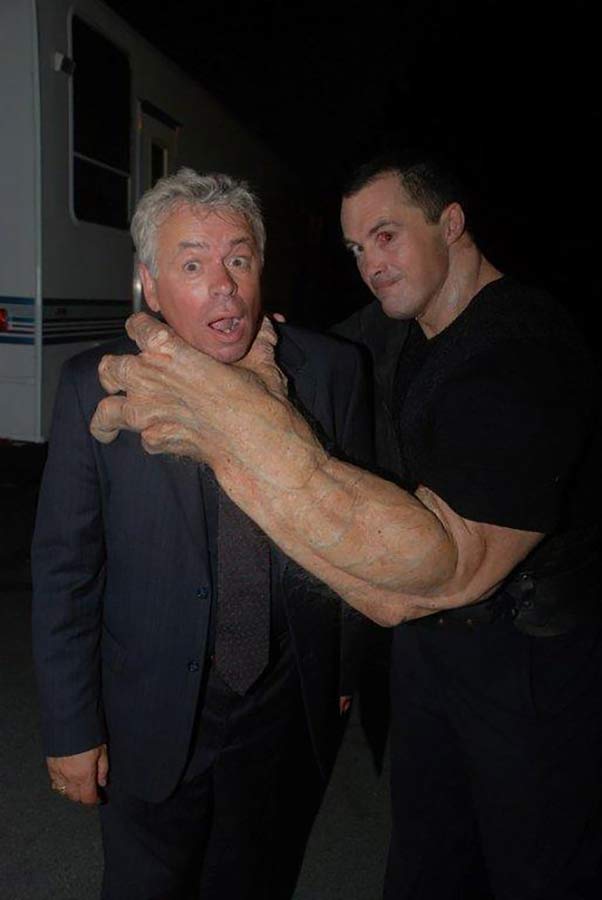 Hollywood Series Peter Daniels & Lefty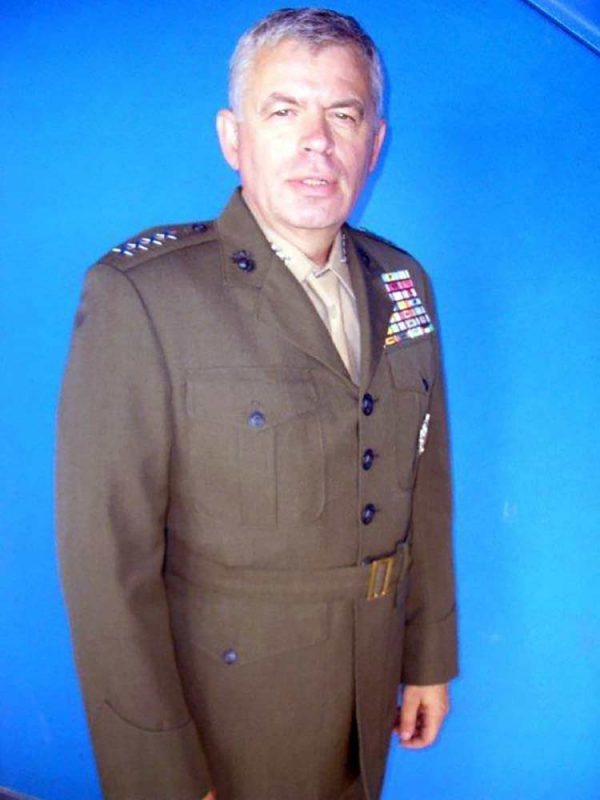 Peter was with Beau Bridges on this one
Peter Daniels CV; Highlights. *Please note, there have been extensive shows, exhibitions and displays, too many to list, so these are the best of everything.
1.1969. Graduated from South Peace Senior. Secondary, with Certificate in Dawson Creek B.C.
2.1970. Graduated from K.S.A. in Commercial Art with a certificate in Nelson B.C.
3.1971. Graduated from K.S.A. with Fine Art Certificate in Nelson B.C.
4.1972.Graduated from K.S.A. with Fine Art Diploma in Nelson B.C.
5.1974. Graduated from Notre Dame University with a B.F.A. in Nelson B.C.
6.1970-1972. Taught art in summer workshops throughout B.C. with O.F.Y. Grants.
7.1973. Taught art from grades 8-12 at St. Michael's University School in Victoria B.C. Developed the Baccalaureate program.
8.1974-1981. Taught art therapy at Matsqui Institution in Abbotsford B.C. Developed Commissioners Directives and Standing Orders for minimum standards.
9.1977.Participated in Habitat International in Vancouver B.C.
10.1981. Opened porcelain studio full time in North Surrey B.C.
11.1985. Porcelain was selected for the Dept. of External Affairs Permanent Collection in Ottawa.
12.1987. Was published and my art was sold through the Gift Shows in Canada. Established numerous shops on on-going basis for sales across Canada and into the U.S.A.
13.1989. Signed as an agent with Buckhorn Art Publishing and Hadley House Toronto Ontario.
14.1995. Signed as a distributor for James Lumbers Art Publishing Toronto Ontario.
15. 1996.Exhibited at the Agora Gallery in Manhattan. New York. Reviewed in the Manhattan Arts Review.
16.1997.Nominated for the Bronfman Award in Canada.
17. 2000 Signed with Apple Jack Art Partners to be the Director of Sales in Canada from Manchester Center Vermont.
18.2004. Exhibited with Sotheby's International at the French Consulate in Vancouver.
19.2006.Had the Blue Horse Sculpture Stolen from the Tiffany Neally Gallery in White Rock B.C.
20.2006. Commissioned an art sculpture to the Moose Jaw Travel Museum. Moose Jaw Saskatchewan.
21.2009.Commissioned to paint the Hand Chair for a private collector.
22.2010. Exhibited at the Winter Olympics in Vancouver B.C.
*23.2015. Completed the development of a Feature Film, The Open Door Film. White Rock B.C. Working on funding this film into production.
24. On-going relationship with gift galleries such as Aunties Attic, The Harrison Lake Gallery, Cheese crafters gift gallery, The Mission 202 Gallery.
NOMINATIONS: The Bronfman Award of Excellence. Nominated by Delta Arts Council of B.C. 1997.
SPECIAL EXHIBITIONS: Developed the "New Group of Seven Artist" and exhibited at the French Consulate in Vancouver B.C.2004.
SPECIAL NOTE: Peter Daniels has acted both principal roles and non speaking special skills roles, performed some stunts, stand in, photo double, written scripts and performed Back Ground in hundreds of feature films and T.V. series. He has worked with Danny DeVito, Pierce Brosnan, Will Smith, Jennifer Aniston, Penelope Cruz, Leslie Nielsen, Woody Harrelson, Beau Bridges, Al Pacino, Robert Redford and Johnny Depp, plus many others.
Memberships; I.A.T.S.E. 891. and U.B.C.P.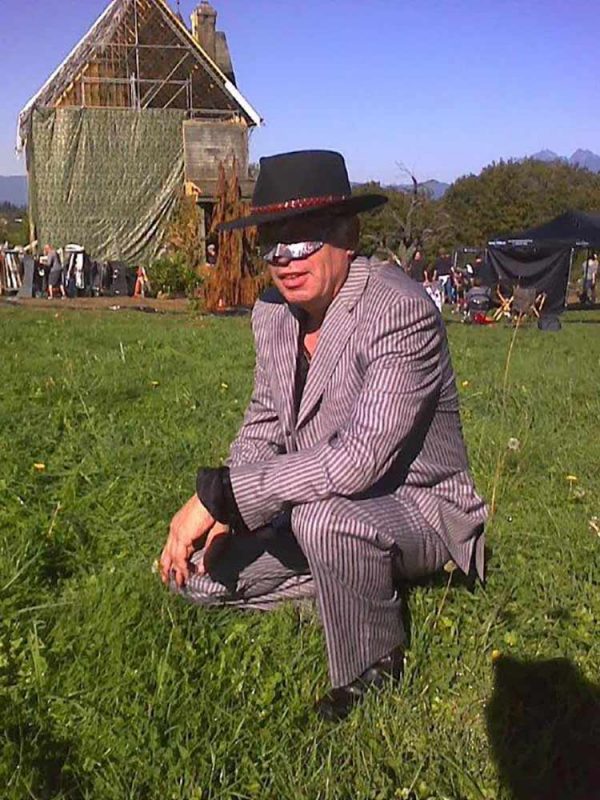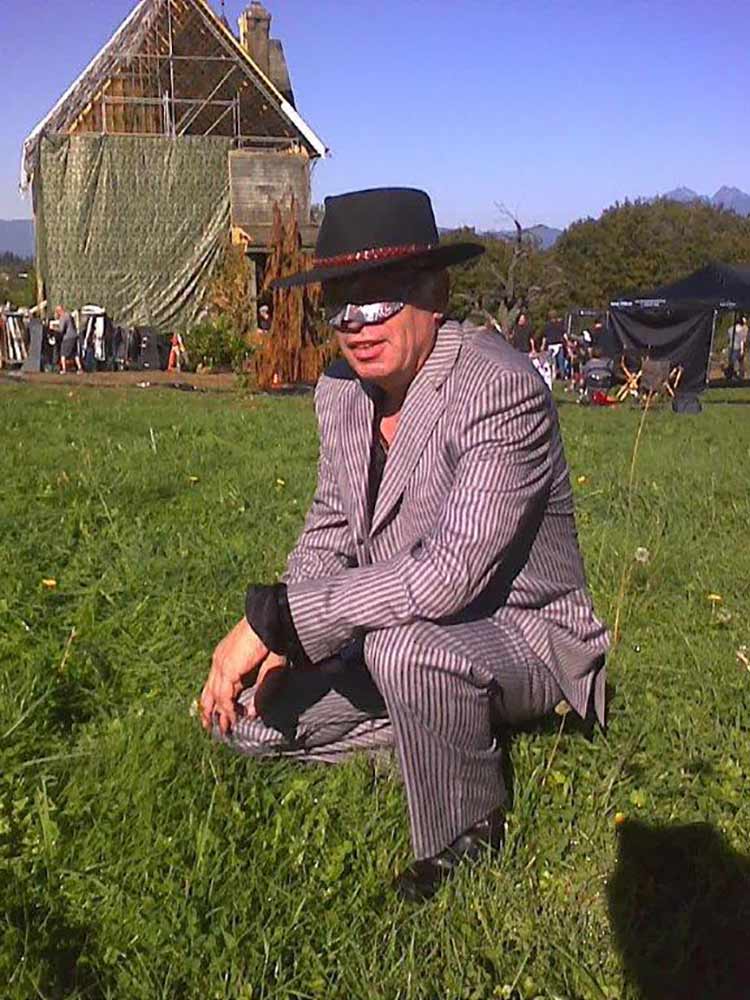 Peter Daniels on set of Disney's Spooky Buddies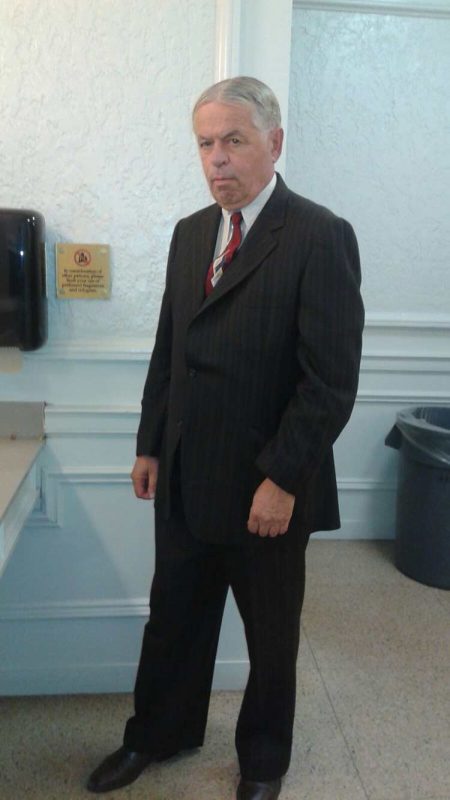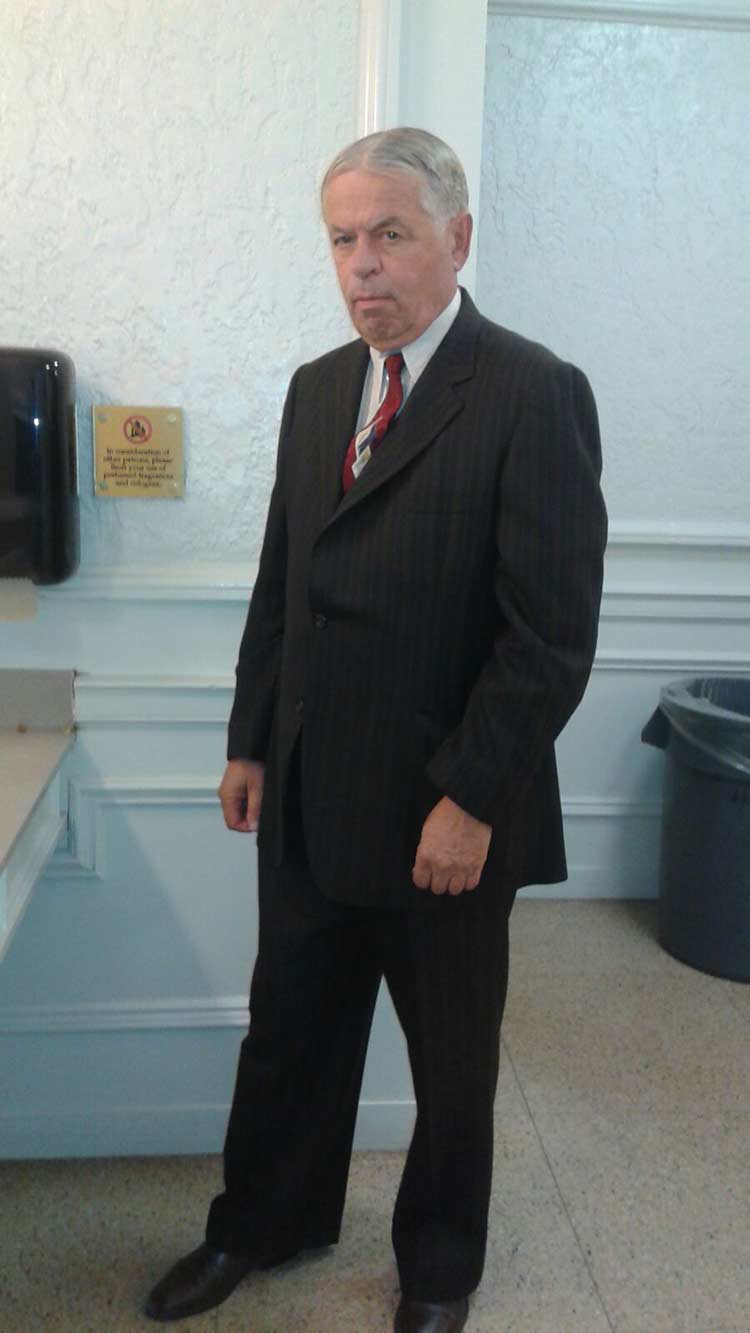 Peter in Man-in-High Castle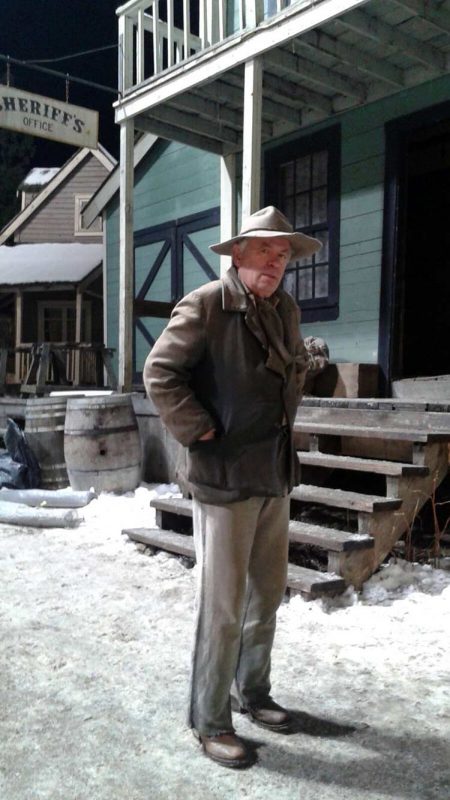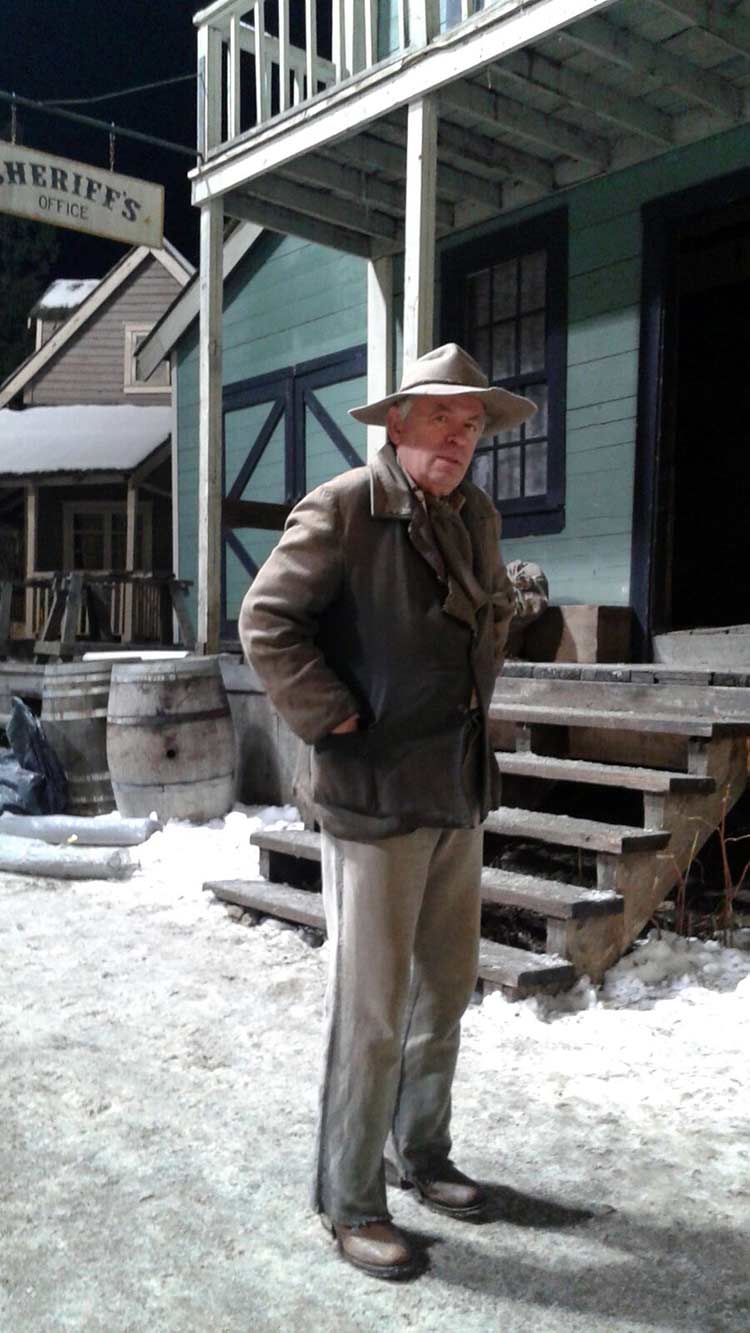 Peter in Timeless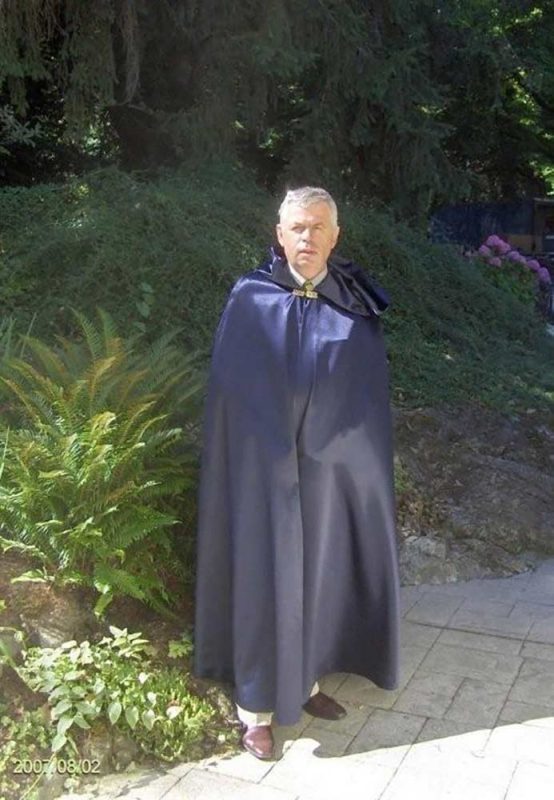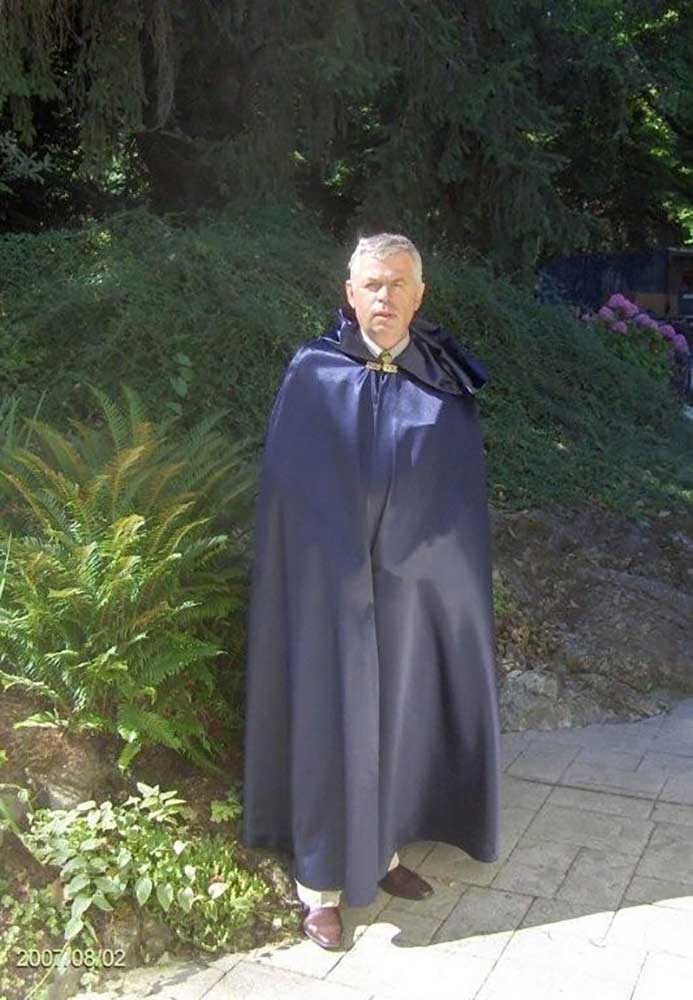 This is from the Psyche Series